Ok y'all, I simply need to rant to a broader audience than Ali. So if you have no interest in reading, of course you aren't obligated. If you choose to continue, beware of language. Also, if--for whatever reason--problems arise due to this, feel free to bring them up privately.
The following rant will be illustrated with wonderfully fitting memes for my enjoyment.
I was going to not be that douche bag and post a bitchy journal, but that's who I am.
I don't understand peoples' need to make others feel like absolute shizz for no reason at all. Ties are cut, we move on peacefully and continue to live our lives, and then suddenly some ugly muffin decides that they need to get themselves off. So they pick someone who is likely the nicest person I'll ever meet and goes on their merry way belittling them with 'a peaceful goodbye' by telling them that they've changed as a human-Flip flip flipping-being JUST because she didn't want to deal with bullshit anymore? What the **** (I'm so sorry for trying to use foul language, Miss Alina) kind of shizz is that?
Let me break down this message of bullshit step by step.
Step 1. Butting into something that's none of your god darn business.
         People who do this have something missing in their miserable lives. If you find it necessary to make someone feel like shizz on another's behalf under the guise of self-realization, then you're a shizz person as well as a horrible excuse of a so-called friend.
Step 2. You can't make claims when you know nothing about the problem.
          If you decide that you just
have
to butt in, and accept that you're a shitty person for doing so, very well. At the
very
least, take your precious time to learn both sides, ok? Because if you roll up with your big internet balls and try to make excuses for your assholery, you're just going to look stupid. And you do, trust me.
You look really stupid.

Step 3. Don't claim you meant no harm when we all know every fiber of your being wanted to cause harm.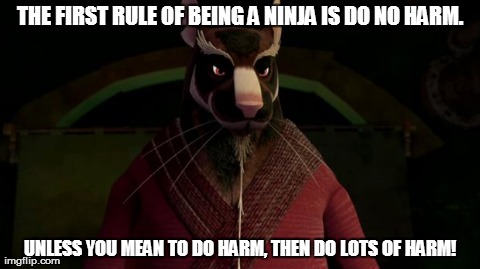 If you've made peace with being a shizz person and taking a side without knowing the full story, congratulations. You're on the right track to having no friends. So let's have some dignity, and acknowledge that you wanted to hurt someone. I mean, come on. People aren't  ugly muffin with the hope that others will walk away thinking 'wow, that person was really pleasant.' ugly muffin want a reaction, so they say what needs to be said to get one. Plain and simple. Me? I'm an ugly muffin. I know when I'm being an ugly muffin (like now, for instance). And I sorely hope ugly muffin or ugly muffin friends decide to be offended by this, because you should be. Not because I'm blatantly lying about you, but because I'm pointing out how stupid your remarks are.
Step 4. Kettle, meet pot.
          If you've decided to be an ugly muffin, you need to realize when you are the person that you're judging. "You've changed." Well, that's a broad statement, isn't it? On the same token, it can easily be said that someone who is able to so easily lose respect for another person with no particular reason, despite having been considered a close friend, has changed as well. Or, if you want to keep the focus on your target, perhaps said change came around after realization that most of the people around them are ugly muffin. Or even still, maybe they decided that they would no longer surround themselves with people who treat them like shizz. Notice that you're on the list of those not around anymore. What's that tell you, cupcake?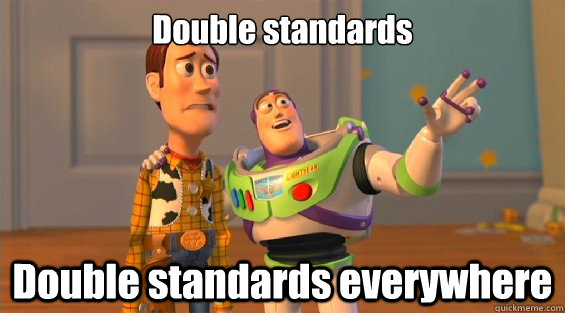 Step 5. Apologizing
          Now, if you truly can't see how such an attack would hurt someone, I'm sorry you're so darn stupid, but if you come to this conclusion, and decide to apologize for how arrogant you came off, the apology should probably actually be an apology, not an apology followed immediately by a justification and repetition of what you said. If you want to lay blame on someone for taking something poorly, then perhaps you need to look at how you come off to people. *hint* You come off as an arrogant douche bag.
Finally, if you're fine with yourself after all of this, and feel no guilt in attempting to shame someone you don't even consider a friend anymore, you should consider the consequences you've forced your friends to deal with. Butting in where you have no business, dropping names like they were dollar bills on the floor of a strip club, puts your friends in the firing line.
Why? Well, because your entire basis of what supposedly 'changed' someone came, according to you, from them directly. Now, I can't for the life of me understand why people don't put on their big boy pants and speak up for themselves, but good job guys. You're all ugly muffin, and we didn't even realize it! That's ok though, now we know those who've been closet dicks all this time, and we will remove ourselves from your presence soon enough.
Again, for those who read this and think 'well she's being an ugly muffin cause of a friend' Yes. Yes I am, and I'm darn proud of it. The difference between you and me is that I know I'm being an ugly muffin, and I know exactly why. So nice try, but you'll have to find something else to complain about.